Did you know that this year's pollen season is expected to be the worst in recorded history? As the pollen accumulates outside on your car, harmful contaminants and allergens are also infiltrating your home which makes you far more susceptible to illness. Pollen can be a serious problem, especially in older Florida homes, but we recommend the following tips to help improve your indoor air quality during allergy season.
Aerus Indoor Air Scrubber
At Ocean State, we highly recommend a bevy of products to help improve your indoor air quality (or IAQ). One such product is the Aerus Air Scrubber which works to remove harmful allergens from inside your home so that you and your family can breathe easier. Whether it's dust, dander, pollen, or other things that could inflame your allergies, the Air Scrubber will remove them from your home.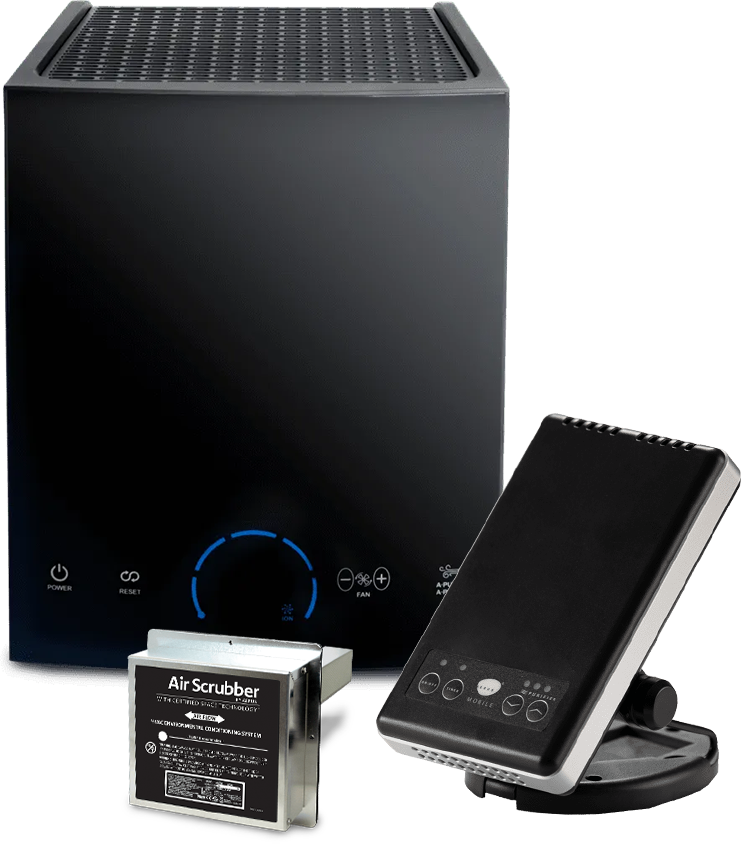 The Air Scrubber has been proven to reduce 99.9% of most airborne and surface contaminants by utilizing Aerus's patented ActivePure technology. Our team swears by this technology and we've helped install the system into many of our customers' homes by attaching it directly to your HVAC system's ductwork. There are many different options to choose from and you can decide to utilize the Air Scrubber for single-room air and surface purification or throughout your entire home.
Given the current pollen season, we're currently offering $50 off any Aerus Air Scrubber system.
Join The Ocean State Heating & Air Filter Club
An old air filter in your system can have the opposite of its intended effect by matriculating the same kind of detritus that inflames allergies around your home. The Ocean State Heating & Air Filter Club relieves you of the responsibility of having to remember to change your air filters by providing an automated service that delivers exactly what you need to your home or office, and we make sure they arrive exactly when you need them. You'll never have to worry about replacing air filters ever again because when you join the club, they'll arrive right on time.
In addition to improving your home's Indoor Air Quality, our club helps its members to save money and time. As a member of our club, the price you pay for filters will be less than if you bought your air filters individually at your local store. Over time, these cost savings really add up and furthermore, regular filter changes make your HVAC system more efficient which prolongs its lifespan. Clean air, cost savings, and less effort on your end is a win-win!
Zoned Air Conditioning Systems
In Florida, having a zoned air conditioning system allows you to move clean air efficiently through your home. This serves the dual purpose of not only removing harmful contaminants but also saving you money on energy bills as the system moves air through the rooms you use the most. Zoned air conditioning systems are especially effective during summer and winter months as temperatures fluctuate wildly on the First Coast.
Specialized Options
At Ocean State, we pride ourselves on not only recommending state-of-the-art systems to our customers but also the systems that will be the best fit for their homes. We offer all kinds of advanced IAQ systems ranging from electronic air cleaners and air purifiers to UV lights that work to reduce mold and sterilize the air in your home. If your goal is to improve the air quality within your home then we'll be able to recommend a custom solution just for you.
Now more than ever, it's important to protect your home from harmful contaminants by improving your Indoor Air Quality (IAQ). As the Jacksonville HVAC company your neighbors have recommended since 1975, Ocean State will work with you to find the best solution for your home. As the pollen accumulates outside, these options will keep you breathing easier in the comfort of your Jacksonville home! Contact us today to ensure you breathe easy this pollen season!